KIND WORDS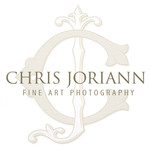 THEY SAY A PICTURE IS WORTH A THOUSAND WORDS... BUT SOMETIMES WORDS ARE WORTH A THOUSAND PICTURES. Much of our business comes from client referrals, Check out some "Words of Thanks" sent to us by our Brides & Grooms.
Kristin & Eric
I am thumbing through the gallery for about the sixth time...they are insanely beautiful! I mean, never in my wildest dreams could I have imagined that you had captured every sweet little moment, but you did! Amazing, just amazing...they are breathtaking! I couldn't even begin to pick my favorite. You out did yourselves.My mom is gushing as I type! Could they be any more beautiful?

Caroline & Paul
You rock, Girl! I LOVE the pictures from our wedding. You're a true artist! We got back from our honeymoon on Friday and I spent about five hours looking at the pictures that night!Thank you for being part of our special day. I know that sounds like a cliché but you helped make the moment a happy and memorable one. I had reservations about someone I didn't know being with us throughout the wedding, but you put us both completely at ease from the moment we met you. You are really gifted. Thank you again.

Joy & Bobby
Call it womans intution, if you will, I knew as soon as I saw your photographs online that you were the one! Your photos are classy, yet artistic... regal, yet genuine. Seconds after speaking with you, I knew my search for the perfect photographer was over. The rest is history! Our history... documented trhough your photography, for that I am forever grateful. Your works of art will be treasured forever.As I write this not, the exquisite album that you designed to absolute perfection, lay upon my desk top and reminds me every day what an amazing photographer you are.Each time I pick it up, it takes me to a place I love to revisit time and time again. My photographs are a treasured keepsake, and I am so grateful that someone as creative and talented as you documented my special day. Your taste and style are truly impeccable and your editing eye is unequivocal. There was not one image I did not agree with.I felt so comfortable and assured with you nav igating the day of my wedding. I was more confident with you than with my event coordinator! I am so thankful for all your tips and advice during my planning process. You were a Godsend! I am in debted to you.

Marissa & Evan
Evan and I got home today super late and it was too late to call you with our reaction!!! We have looked them over maybe 20 times and each time we're amazed!!!! The photos are unbelievable…they are all so incredible, we are so photogenic in them, and we absolutely LOVE, LOVE, LOVE them!!! We all thank you so much for your hard work & dedication to us. All the photos are "oh my god". There are no words, we are speechless!Btw, we noticed a little nip and tuck and we absolutely love it! The little munchkins are the best, Jackson with his dad's canon camera is classic. We'll give you a call tomorrow to go on & on!!! We love you!

Sumitra & Eric
What a BEAUTIFUL job you did. The pictures are wonderful.Thank you SOOOO much… What an artist... You are AMAZING... and I am in love. You are magic. Thanks again for the beauty you produce.

Tiffany & Aaron
I just wanted to thank you both so much for EVERYTHING you guys did at the wedding!!! You were so fun and it felt as if you were such a big part of the day. I had such a good time with you, I can't believe what an amazing experience I had.Words cannot thank you enough for capturing our wedding through your eyes. We are forever grateful to you.Every time we look at our pictures we smile! You have brought such happiness to us.PS - My mom LOVES you too.

Kristin & David
Well I have had soooo many compliments on how beautiful the photos came out!!! Everyone loves them. I know I have told you multiple times, but Ill say it it again, you are totally amazing! You have spoiled me :)

Rosemarie & Rohan
You are the BESTEST, not just the best but the bestest. :)I just had a conversation with someone telling them how awesome you are, and you top it every time. Thanks for everything.

Dawn & Anthony
OMG!!! The pictures came sooo beautiful!!! Thank you so much for going above and beyond, I love them! What a superb job!! You are so talented!

Gabie & Enrique
I LOVE THEM! Thank you so much for putting so much effort into our photos, I think they are beautiful. My mom and I looked at the pics together and both started crying! I can't wait to start working on the book...there are sooo many I love :) Again, thank you, thank you, thank you for capturing such special moments for us on film!!

Michelle & Oscar
I know we haven't even begun to start the book yet, but as I sit and look at the photos online, I'm once again reminded of what a PERFECT day you made for us. In the year since we've met, you've become more of a friend to me than just some hired photographer. Your words of wisdom, planning and advise during my wedding is more than I could have ever asked for. I will be forever grateful to you every time I view my photos.Until the next chapter in our lives (little miracles) there will be a whole new album to make!!We love you girl! More than you will ever know! You won't believe this but Oscar was actually smiling ear to ear as he was viewing the photos!!

Alyssa & Daniel
Thank you so much for making everything look so beautiful and thank you for going above and beyond as usual.There are no words to describe how completely unbelievable you are! The customer service, the pictures, the album, all of it AMAZING!Bottom line... I will tell anyone, if they want gorgeous photos then they MUST call you.

Isabella & Alex
I love, love, love, love, love them!!!!And you know me by now, I am so picky about myself. The photos are awesome. Thanks a million!!!

Dianna & Steve
I highly recommend Chris Joriann Photography - we were so impressed with Joriann and her associate photographerI don't know how they do it, but they manage to be in a million places at once and get all the shots that give the feeling of the day. They took over 3,000 pictures on our wedding day! Joriann immediately sets you at ease and makes you feel like she's just a friend capturing all of the amazing moments of the day. Not only does she have a great, creative eye, but she is also open to any particular shots that you may want. We enjoyed our engagement shoot with her and got so many wonderful comments from family and friends about the pictures, and we are looking forward to designing our amazing wedding album.Definitely a great investment!

Maribeth & Jonathan
I just wanted to drop you a note and thank you again for all your work on my wedding photos. My album came out better than I could have imagined. I could not ask for a more beautiful album. My mom cried when I showed it to her. Thank You again for all your hard work!